Key Considerations for Social Media
1
What does an 'on-brand' social media channel look like?
UBC social channels are required to have an official social media avatar and a high-quality cover photo (please see our photography page for guidelines). UBC Brand and Marketing will create a brand-compliant social media avatar for you; please use this form to submit your request.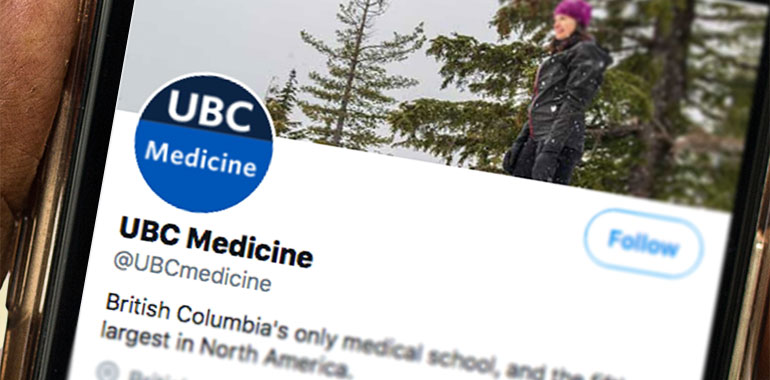 2
What does 'on-brand' social media content look like?
The content you share on an official UBC social media channel should be representative of a leading university. Language and media should be inspiring, courageous and spark curiosity, without appearing too promotional. UBC social content offers an intelligent, highly informed point of view that shares discoveries, inspires conversation and supports the UBC community locally and around the world.
3
What can I do to make my content more accessible on mobile?
The majority of our social audience accesses our content primarily from mobile devices. Plan your content for a small screen: keep text to a minimum on graphic images and always keep in mind how your content will be consumed. Using images and graphics with large 'safe zones' around the edges, with clear and easily understood calls to action, will help enhance the mobile experience for your user. Imagine the entire user journey and create content that enhances the mobile experience.
4
What is the tone and style I should use in my writing?
When writing for UBC social channels, please adhere to our editorial guidelines at all times. Compress your message so that the first 80 characters are sharp, succinct and eye-catching. Resist sensationalism or spam-type language to engage your audience. Inspire a feeling of belonging, ignite discovery and share stories that help create new thinking in the world.
Before
At UBC's Okanagan campus, Bachelor of Science students can now minor in data science. http://ow.ly/VG2Hp
After
Harvard Business Review called it 'The Sexiest Job of the 21st Century': #UBC Okanagan students can now minor in data science. http://ow.ly/VruCH
5
What hashtags should I use?
Hashtags are an opportunity for conversation. They represent online communities that gather around specific topics. Before you invent a new hashtag, research commonly used hashtags for the discipline or field you are talking about, and use #UBC to leverage your content. Brevity is key: keep your hashtags as short as possible and build in connections to other handles and hashtags right into your sentence.
---