Downloads
Video and Digital Signage Assets
Video is a key visual element of digital storytelling. Using a brand-tail at the end of your video project will help viewers recognize it as coming from UBC.
Additionally, our digital signage network is an official channel available to you and ensures your message is seen across both campuses. We have provided easy-to-use digital signage templates to create digital messaging that is both accessible and on-brand.
Need more help with your video story? Please visit our Video page.
---
Video Assets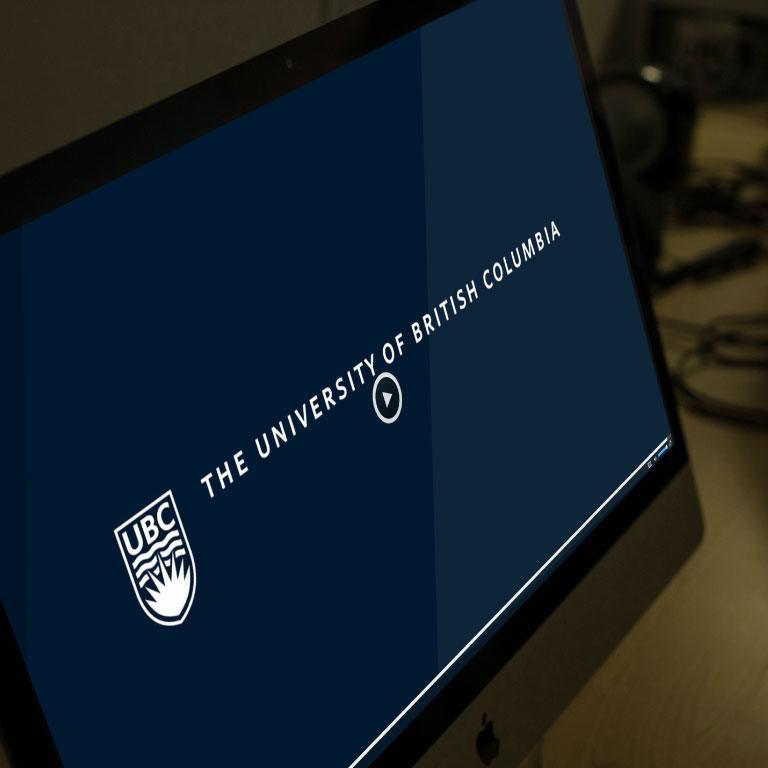 Brand End Tail
Use this short end tail at the end of all your UBC videos. We have supplied the most popular brand tail file here. If you would like a tail at a different frame rate, resolution or file format, or if you have an idea for creating a UBC brand tail in a creative way that reflects your video, please contact Brand & Marketing.
---
Digital Signage Templates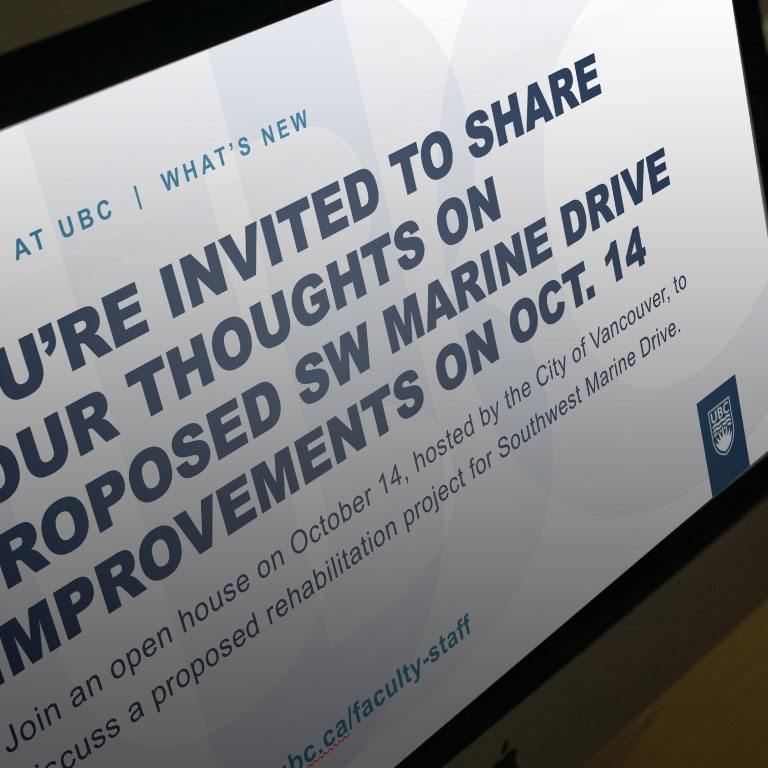 Digital Signage Templates
These PowerPoint templates can be utilized to create a simple yet effective digital signage message.