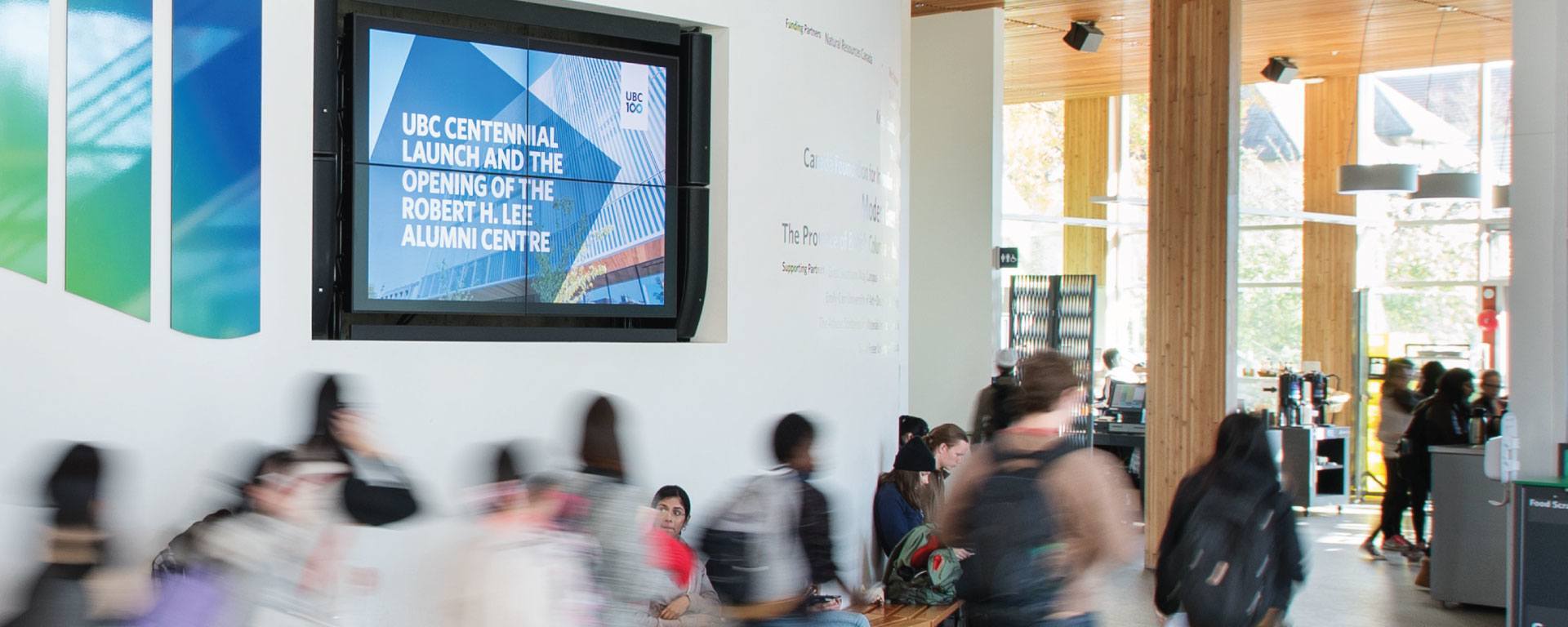 Digital Signage Toolkit
Our digital communications are consumed on multiple screens, devices, and by a broad range of audiences. At UBC, our digital signage network is an influential digital tool that provides messaging to the entire university and is a central resource for communicators.
As a university-wide system, digital signage should be integrated into your strategic communications. The platform is an opportunity to create unique content for a variety of purposes including: announcements, events, campus updates, student, staff, and faculty activities, story content, weather advisories and emergency information when necessary.
Creating digital signage content appears deceptively simple. But attracting and maintaining attention on digital screens demands creativity, design knowledge and technical skill.
Think strategically. Here's what we think works best.
---