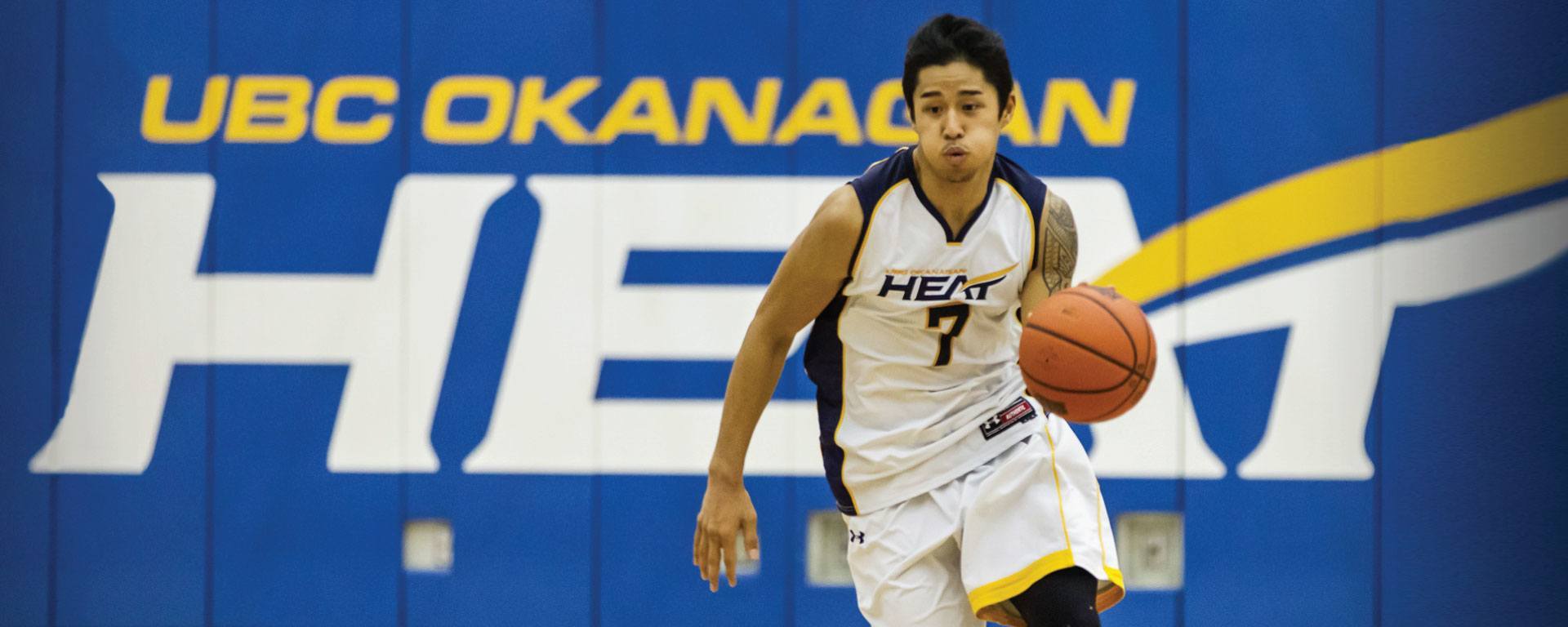 At UBC Okanagan, the pursuit of athletic excellence is balanced by the pursuit of academic excellence
The Varsity athletics program at UBC Okanagan sets high standards for coaches and student athletes alike. It urges its recruits to expect the best — from UBC and from themselves.
Varsity athletics creates opportunities for students to gain valuable life skills. This holistic approach is core to the training, coaching and learning that supports student athletes in their academic experience, and sets an example for all levels of athletics and recreation at UBC Okanagan.
At UBC Okanagan, a commitment to a better the world is an intrinsic value that encourages students to be proactive in their communities, and work towards creating change through their athletic example, student behaviour and community outreach.
---
Key Considerations for Heat Identity
1
Use the official Heat identity
For all Heat Varsity communications, please contact University Relations at UBC's Okanagan campus for access to the Heat identity.
2
Expect the best
Varsity coaches and athletes expect the best from themselves and each other. This philosophy is at the core of the Heat's athletics administration, recruitment, coaching and athletic performance. Varsity sport is a privilege, not a right, and Varsity athletes are expected to be at their best on and off the field. This is a key message and should guide the tone of all Heat communications.
3
Encourage Heat spirit
Use the #FeedtheFlame hashtag to tag inspiring photos and stories of Varsity games on and off campus. Keep in mind that you are representing UBC at all times; language should be respectful, positive and encouraging.
4
Be inclusive
Athletic communications at UBC recognize the value of competition as an experience open to everyone at UBC.
5
Consider your media and medium
Before you begin any Heat Varsity communications project, consider the media and medium on which you will be printing or publishing. Is it a digital signage message or an embroidered logo? How will this influence the execution of your design? Speak with your supplier to determine correct specifications beforehand so you can incorporate these media considerations into your creative brief and avoid running into any difficulties during production.
---