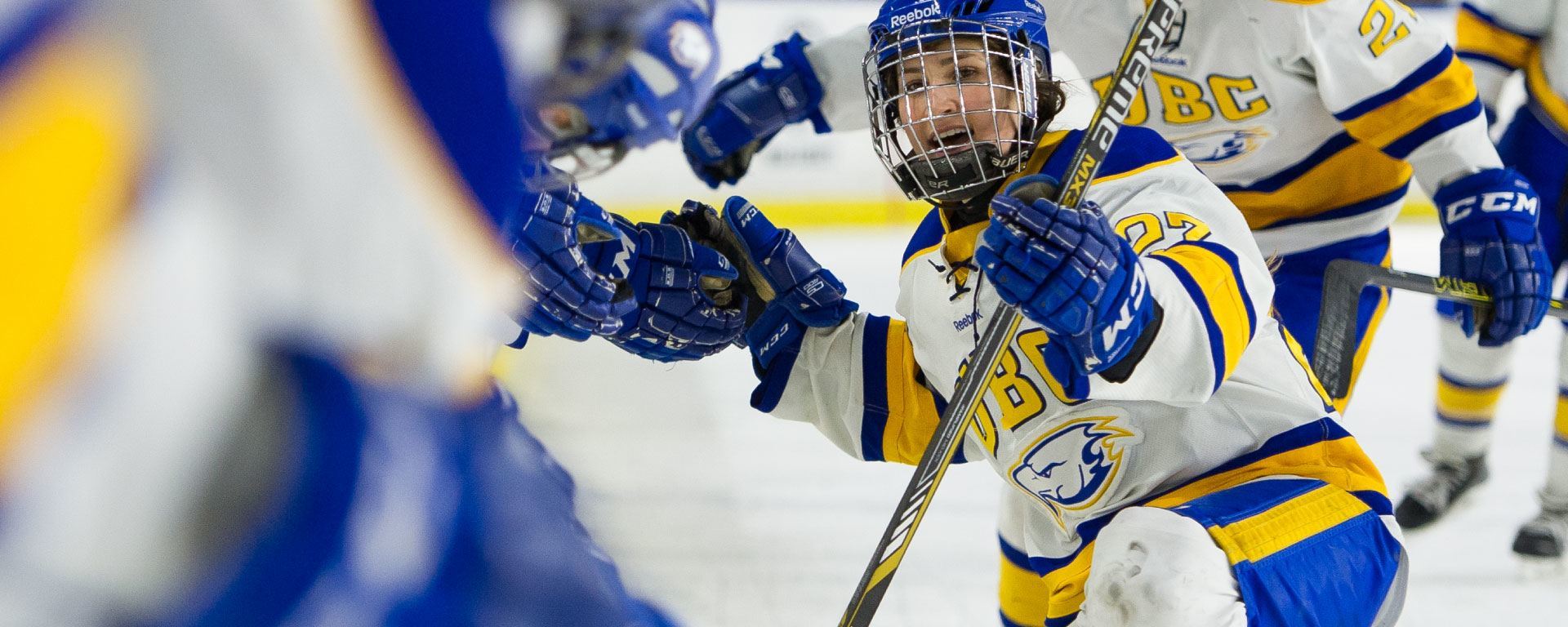 Thunderbirds Toolkit
There has been organized sport at UBC since the university's inception in 1915.
From our first event our goal has always been to create athletes and teams whose accomplishments would far exceed our provincial boundaries and shine on the world stage.
Thunderbirds athletes compete at the highest level and inspire others to participate while the Thunderbirds symbol provides a point of pride for current and past members of the UBC family of students, faculty and staff. Our athletes pursue excellence on the field and in the classroom to reach their personal best.
The Thunderbirds Varsity program has an enduring legacy of success. Their athletes have won more intercollegiate championships than any other Canadian university and boast an impressive roster of champions including 241 Olympians. Beyond the gold, there have been thousands of Academic All Canadians and tens of thousands of recreational athletes that are a testament to generations of dedicated coaches and staff that nurture achievement at all levels at UBC.
How the Thunderbirds symbol came to represent athletics at UBC has its roots in our earliest history and symbolizes the relationship between UBC and the Indigenous peoples on whose traditional territory UBC resides. Discover the story of our Thunderbirds name and the legacy of its power.
---
Key Considerations for the Thunderbirds Identity
2
Promote winning together
At UBC, the Thunderbirds sub-brand represents a community spirit of athletics that is inclusive and which provides a point of pride as we collectively support our Varsity athletes as they compete at the highest athletic levels. Keep language focused on 'we' and messaging that supports a connected community where each person feels they can contribute to the Thunderbirds spirit.
3
Academic and performance excellence
With an 80-year legacy and 241 UBC Olympians and counting, the Thunderbirds brand has a significant track record of excellence in competitive sport. Alongside our fierce desire to win is an underlying academic rigour and commitment to learning that supports the development of a healthy, whole person. Keep this balance in all Thunderbirds brand communications.
4
Victory through honour
The story of the Thunderbirds at UBC is intrinsically linked to our earliest history and the relationship between UBC and the Indigenous peoples on whose traditional territory UBC resides. The phrase 'Victory Through Honour' came out of a ceremony in 1948 when the official use of the Thunderbirds name and symbol was granted to UBC and a totem carved by Kwakwaka'wakw artist, Ellen Neel became a unifying symbol to the UBC community. The Thunderbirds symbol should be used with respect and acknowledgement of our First Nations cultural heritage and legends. If you are new to the Thunderbirds brand, please read the full story of the Thunderbirds symbol.
5
Consider your media and medium
Before you begin any Thunderbirds project, consider the media and medium you will be printing or publishing on. Is it a digital signage message or an embroidered logo? Speak with your supplier to determine correct specifications so you can incorporate these media considerations into your creative brief to avoid running into any issues once you are in production.
---