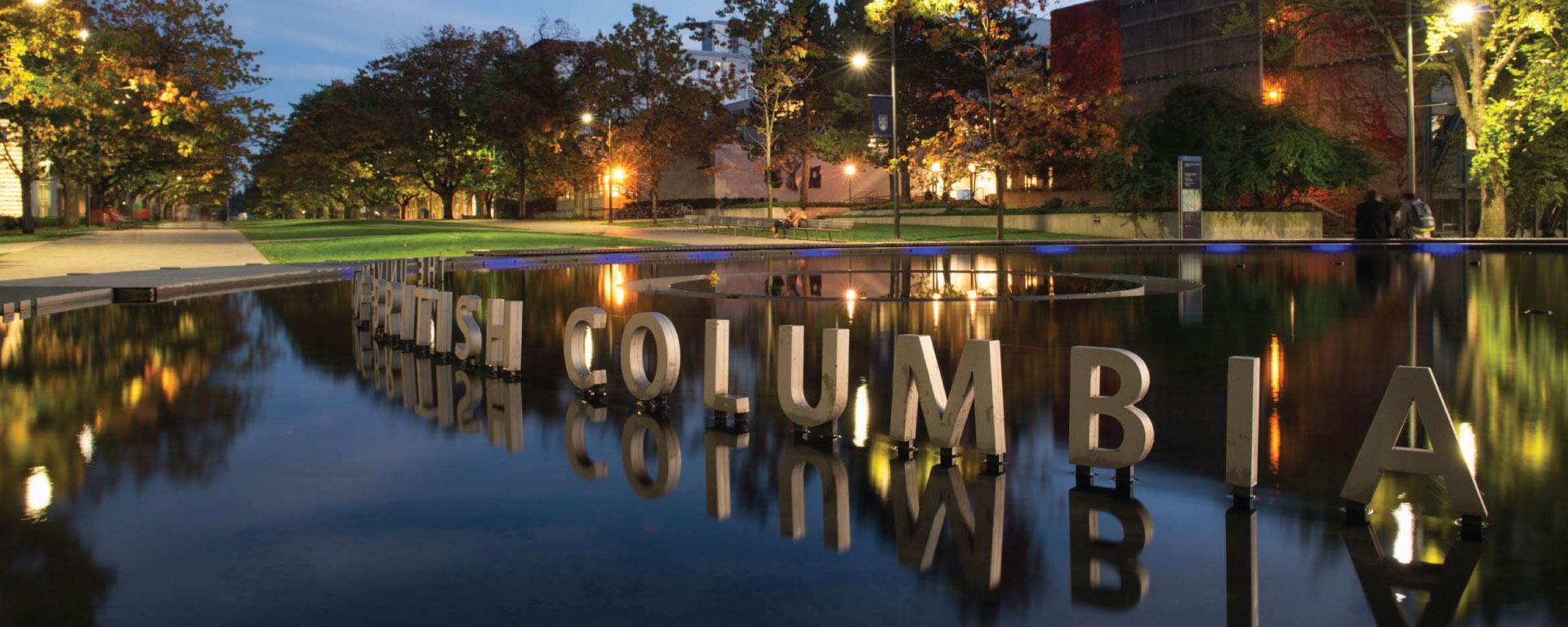 UBC Logo
Our logo, which is comprised of our crest and our wordmark, represents the bigger idea of UBC, its people and its value as a place of innovation and education. Use the logo with pride as you represent UBC in your communications.

UBC offers a suite of brand marks, which are described below. All of these offerings can be downloaded further down this page. For detailed guidelines on how to use (and not use) the signature, please refer to the Visual Identity Guidelines.
As with any trademark, the alteration or misuse of the UBC logo is strictly prohibited. If you are unsure or need assistance using our official UBC logo, please reach out to Brand and Marketing.
---
Primary Logo

Full Signature
The UBC Full Signature is the primary signature to be used on all applications. Please ensure that the signature is reproduced at a legible size.
---
Secondary Logos
In instances where the space provided is too small for the full signature to be legible, or in special occasions when the use of the full signature would be unsuitable, please use one of the secondary logos. In situations where you need your unit or faculty's name, please use a Unit Signature.
---
Crest
The UBC Crest can be used for promotional purposes where the audience is already familiar with the UBC Brand and in applications where there is insufficient space for a Full or Narrow Signature.

---
Letterforms
The UBC Letterforms should only be used in special applications, such as the UBC Short Form Unit Signatures, social media avatars and vehicle livery.

---
Wordmark
The UBC Wordmark may be used on its own in special applications. Its use should always include the UBC Crest or the UBC Coat of Arms elsewhere on the layout, such as on a certificate.

---
Narrow Signature
The UBC Narrow Signature is a less formal version and is to be used only when there are severe space restrictions, such as narrow web ads or banners.

---
Faculty/Unit Specific Marks
Unit Signatures
Unit signatures identify a faculty or department as being clearly part of UBC without diluting the brand.
Brand and Marketing will supply all faculties and departments with a standardized unit signature package. Please contact us to request a unit signature package, or to inquire about delivery timelines.
For unit signature usage guidelines, please refer to the Visual Identity Guidelines.

---