Overview
UBC's Open Minds Forum is an online community of current students, alumni, faculty, and staff who have opted-in to participate in surveys on various aspects of their UBC experience. The Open Minds Forum was born from the need for timely and actionable intelligence that helps develop and refine marketing and communications programs that best meets the needs UBC's various communities.
---
The Open Minds Forum is both an online surveying platform, as well as a community management platform.  As a surveying too, Open Minds is a quick-to-market and nimble solution. Surveys can be deployed around the clock and insights produced in a matter of hours and days, rather than weeks and months.
As a community management platform, Open Minds panelists can access an online portal to see live social media feeds and participate in current surveys and polls.  As well, panelists receive periodic newsletters, which report back on results from past surveys. In this way, we "close the loop" with panelists and demonstrate a more transparent approach to survey research. This is a differentiating experience that aligns with UBC's stated commitment to consultation with our stakeholders and communities.
Furthermore, the Open Minds Forum is its own eco-system within which all completed surveys can be connected to build a robust and fulsome profile of our stakeholder groups over their entire relationship with UBC. For example, we might conduct surveys of our students related to their initial orientation experience, then their on-going learning experiences, and finally their graduation experience. In this way, the Open Minds Forum affords us insights to manage across the entire student lifecycle and truly build a graduate-for-life.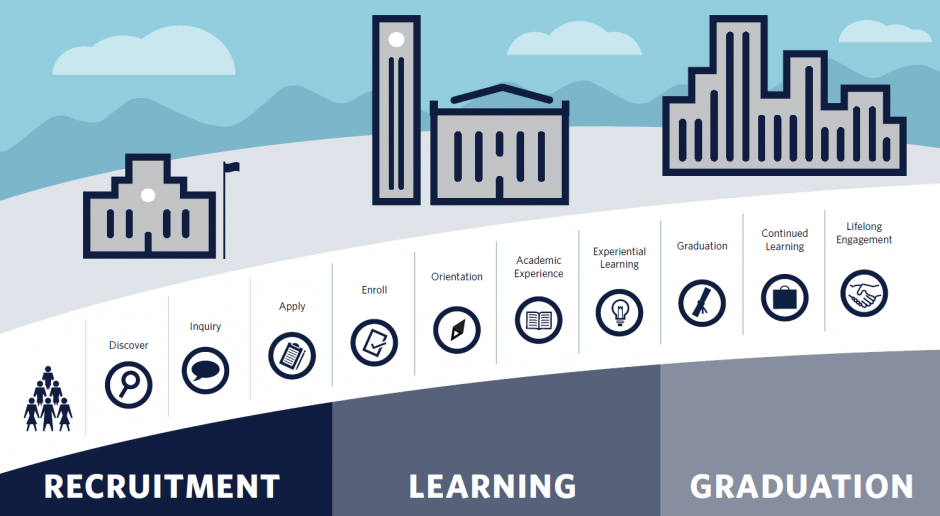 ---